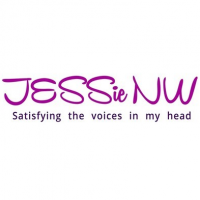 JESSie NW
Crime Fiction, Mysteries, Contemporary Romance, Romantic Suspense, New Adult Romance, Romance, Erotic Romance, African American Interest
Profession

Author, Writer, Storyteller
A precocious child from birth, who rolled over at three months, walked at seven months, talked at 11 months; graduated with honors from high school at 16 and always knew what she did and did not want, whether she got it or not. It is no wonder that JESSie, who is an avid reader and pacesetter, began her writing career while in a mid-life crisis.
Recommended Featured Books
"I want you, I want what you want for you I want you to want me for you, too"
"The beginning, change, day-to-day, tears, smiles, understanding, not understanding, loneliness, success, failure, top, bottom, the end ~ what do you fear most?"
"At the end of the day, love may not be the answer. But I am sure compassion is the answer to most of your issues."
"Arms of Steel I can hardly wait, you could be one of the first to read it..."
"It seems I am leaving without you, but in my heart of hearts you are there."
"Ignorance is an unword, you know less than some and more than most. On the other hand STUPID is a choice."
"Give me a few minutes, I am cleaning my side of the street"
"Love will not keep us together if you are not willing to add sacrifice to your recipe."
"Having a real-live loving soul mate makes communication easy. Having secrets and regrets makes communication a chore. Choose wisely."
"Once you've accepted your flaws, no one can use them against you. OWN IT & LOVE IT"
"Respect opens doors fear can not touch"
"I have the best reasons, you have the worst excuses"
"Why would you leave when we both want you to stay?"
"Its my love for you that erases your flaws"
"Calculating my finances, I estimate I could fly first class more often if I tapped into Darren's account. Technically, it is a joint account but whenever I glance through it; it always seems household items like mortgage, cable bills and the like."